You can make a donation to GBUC in one of three ways:
Cheques: Cheques can be mailed to the address below. Please make cheques payable to "GBUC du Canada" and include a note on a separate piece of paper to indicate the project. We also accept post-dated cheques.
Pre-authorized Withdrawals (PAC): Send a void cheque to the address below with a note indicating the amount that you would like to donate per month and the project.
Credit Card or Paypal Account: This can be done simply and securely online through the charitable organization Canada Helps: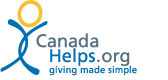 On the Canada Helps page you can choose the amount you wish to give and how often (one-time or monthly). By using the option instructions / message, you can designate your donation to:
the general fund – leave the option blank
a GBUC staff member – type the person's name
a special project – type the project name, ex. retreat, internship project, etc.
Donation cards and return envelopes are available if you wish. Please contact our office:
info@gbuc.ca  |  514-843-4028
GBUC du Canada
C.P. 362, Succ. C
Montréal QC H2L 4K3
Canada
Thank you so much for your support ! ! !